Our Medical Check-up Center is offering several types of health screening packages to help you know your potential health risks.
Screening package for different age groups
Gold for <40 years old people
Platinum for 40 years+ old people
Diamond for 50 years+ old people
Diamond Plus for 50 years+ women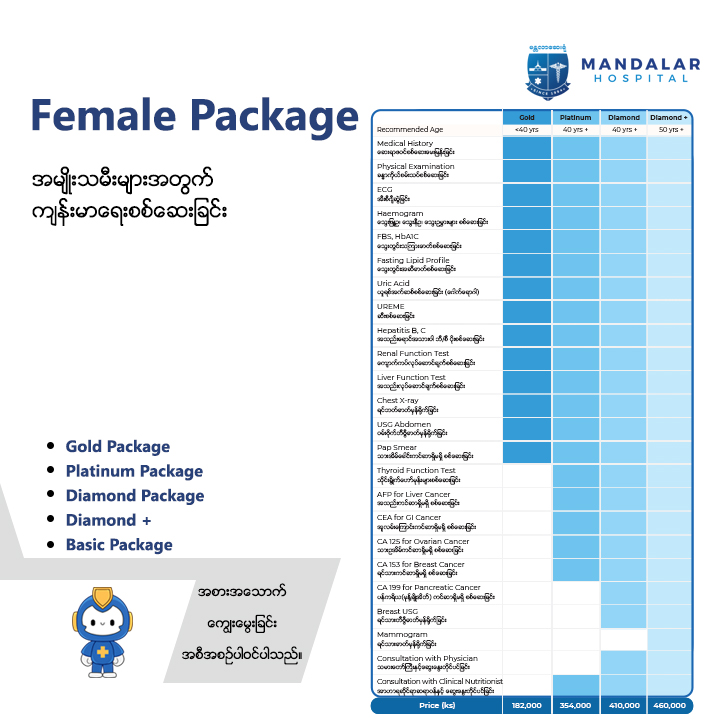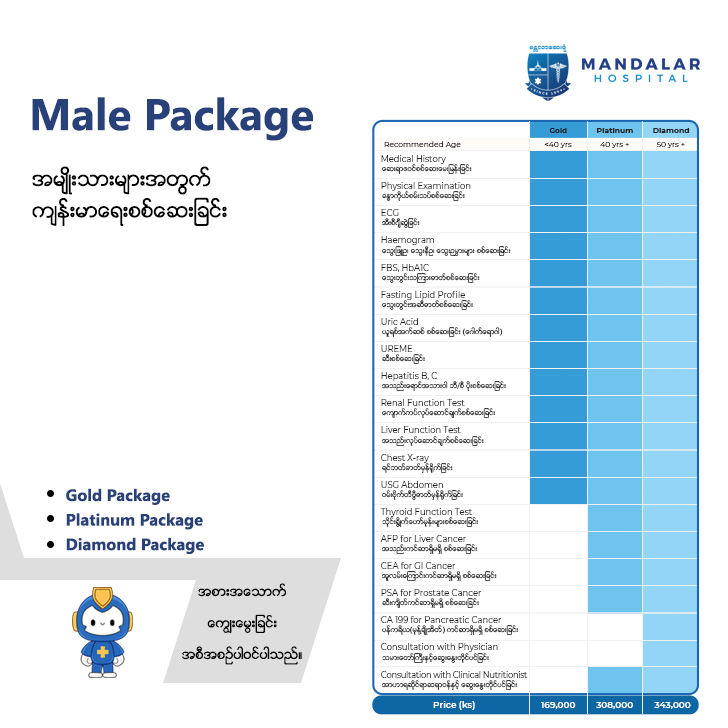 Basic screening package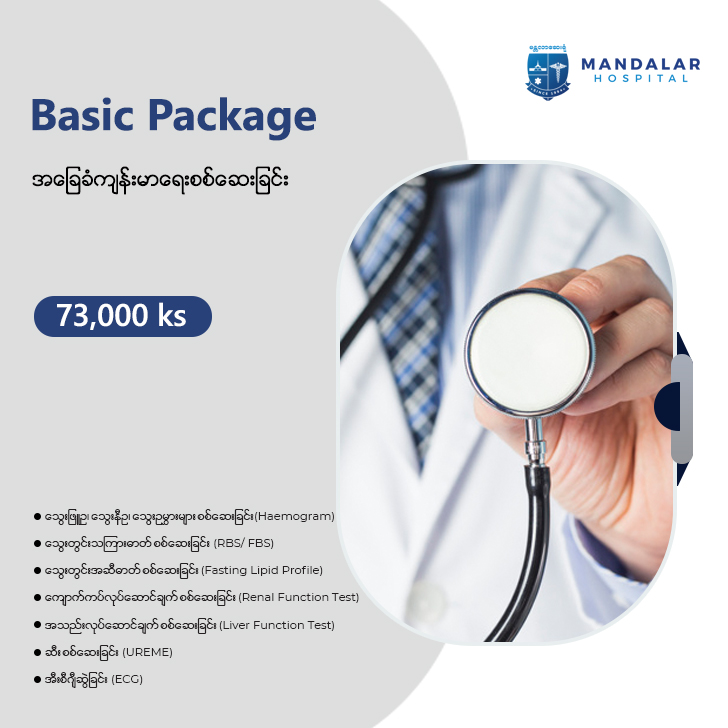 Important Things to Know
Please make an appointment at least one day in advance for convenience.
Please bring previous medical records, if any, for comparison.
Please bring your daily medications, if any, to the appointment.
Please refrain from consuming except plain water for at least 8 hours prior to the appointment.
For ladies, pap smear and urinalysis should be done 7 days after the last day of your menstruation.
Service Hours
Everyday 7:30 am – 4 pm